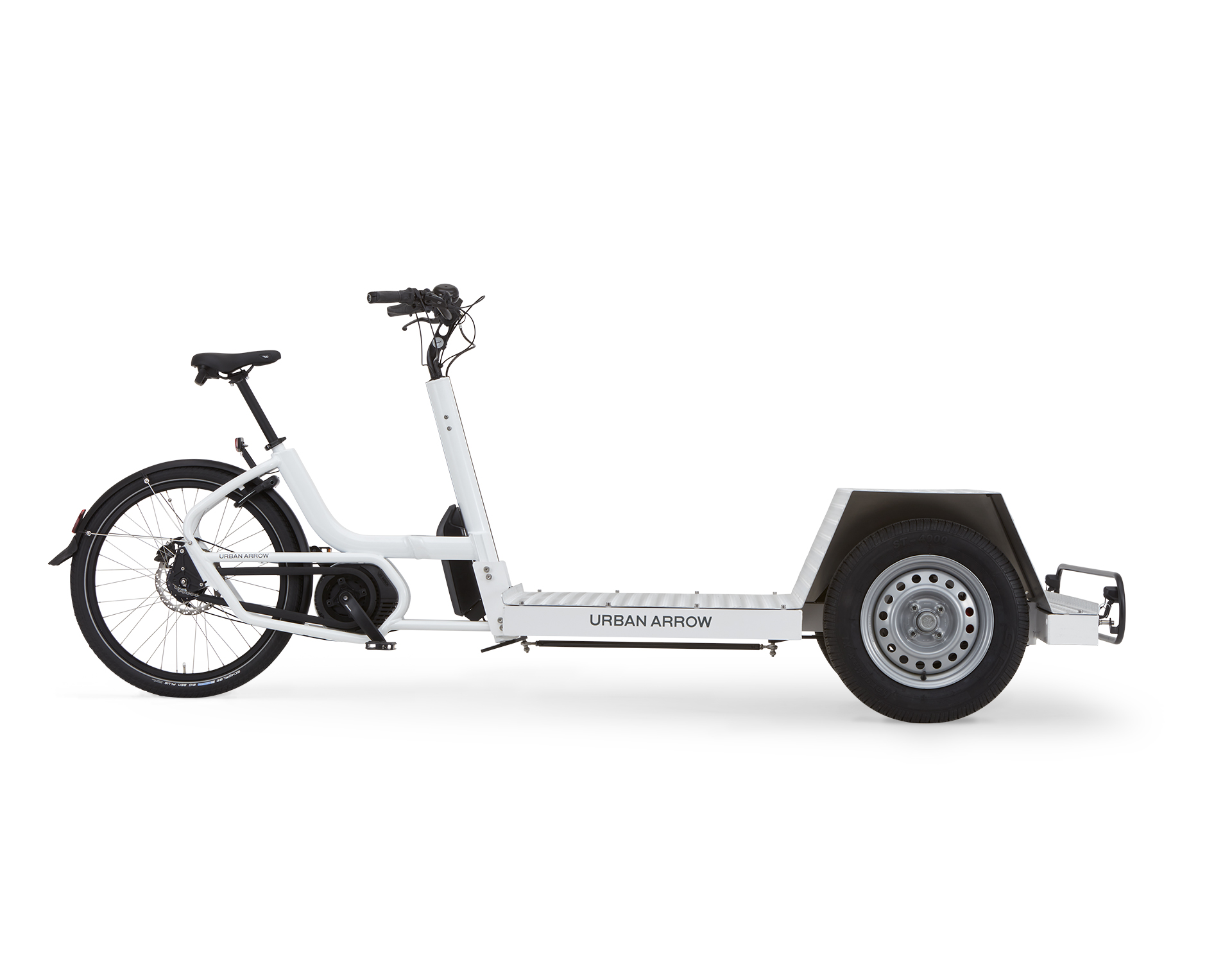 Tender 1500
The Tender will handle everything you throw at it
Best of both worlds
The Tender 1500 offers a whole lot of loading volume without compromising on the smooth riding characteristics. It's truly a win-win.
Any way, shape or form
Need more than a flatbed? The Tender 1500 can hold a variety of boxes. What about the 1500 Pick-up or actively cooled Coolbox? We've got you covered.
Size matters
Especially when transporting cargo through urban areas. The main difference in the Tender series lies in the size of their platforms. The extra length of the 1500's platform accommodates one Europallet and then some.
All boxes for Tender 1500
Flatbed PLUS
Pick-up 1500
Material
Alucopal and Metal
Passive Coolbox 1500
Material
Securetec and Retex with stainless steel
Active Coolbox 1500
Material
Securetec and Retex with stainless steel
Post & Parcel 1500
Urban Arrow is the only brand that really responds well to the logistics market

Fabrice Marteaux – Tripoteurs de l'Ouest
Shorty