About us
Who we are
At Urban Arrow, we build top-of- the-line electric cargo bikes. We were the first to do it, actually. Needless to say, we're crazy about them. But there's one thing that is even more important to us: the person riding that bike. Owners and riders like you.
With every bike we build, we have you and your specific transport needs in mind. Whether that's getting from A to B in the smoothest way possible. Or bringing your kids to school safely and without hassle. Whether you care about making your city a bit cleaner. Or riding a good-looking design-award- winning cargo bike. Or delivering your goods to your customers more efficiently. And whether you care about reducing your carbon footprint, or you're simply looking for the most joyful ride.
Whatever it is you care about, we've got you covered. It is our mission to improve your life and to improve life in (sub-)urban areas with cargo bikes. Making things cleaner. Quieter. And more efficient.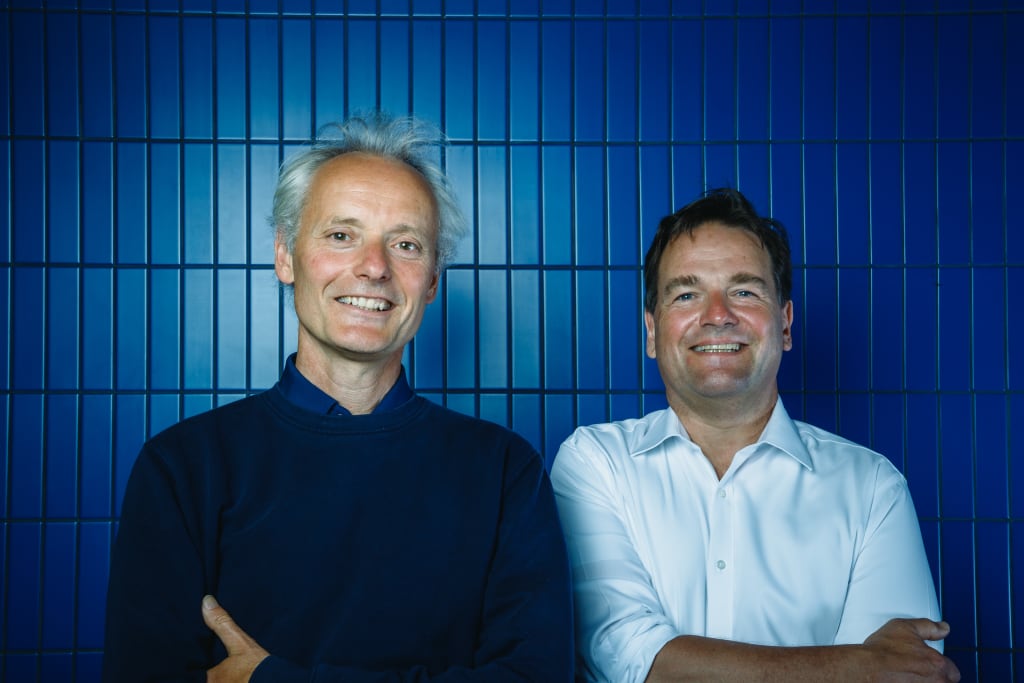 Our founding story
Our story begins in the late '00s. Jorrit Kreek and Gerald van Weel worked together in the bicycle business. Both fathers maneuvered with their cargo bikes from A to B every day, sweating through the hustle and bustle of Amsterdam. With the rise of the e-bike, it was a no-brainer to them that this had to change. The idea for an electric cargo bike was there.
They decided to develop an electric cargo bike and asked industrial designer Wytze van Mansum to help them and reinvent the cargo bike. And so they did. Exactly as they envisioned. In 2010, the first prototype of The Urban Arrow Family was a reality. The striking design quickly captured many hearts and won the Eurobike award. And the rest is history.
Part of the Pon.Bike family
We are thrilled to be part of the Pon.Bike family, part of Pon Holdings. The largest mobility group in the Netherlands has a portfolio of more than 15 premium bike brands and concepts such as Swapfiets, Lease-A-Bike, Gazelle, Veloretti, Cannondale, Cervélo and Kalkhoff.
With a powerful partner like Pon.Bike, we will continue our international growth strategy. Together, we pursue our ambition to take electric cargo bikes further into the world and make cities cleaner, quieter and more liveable.