Business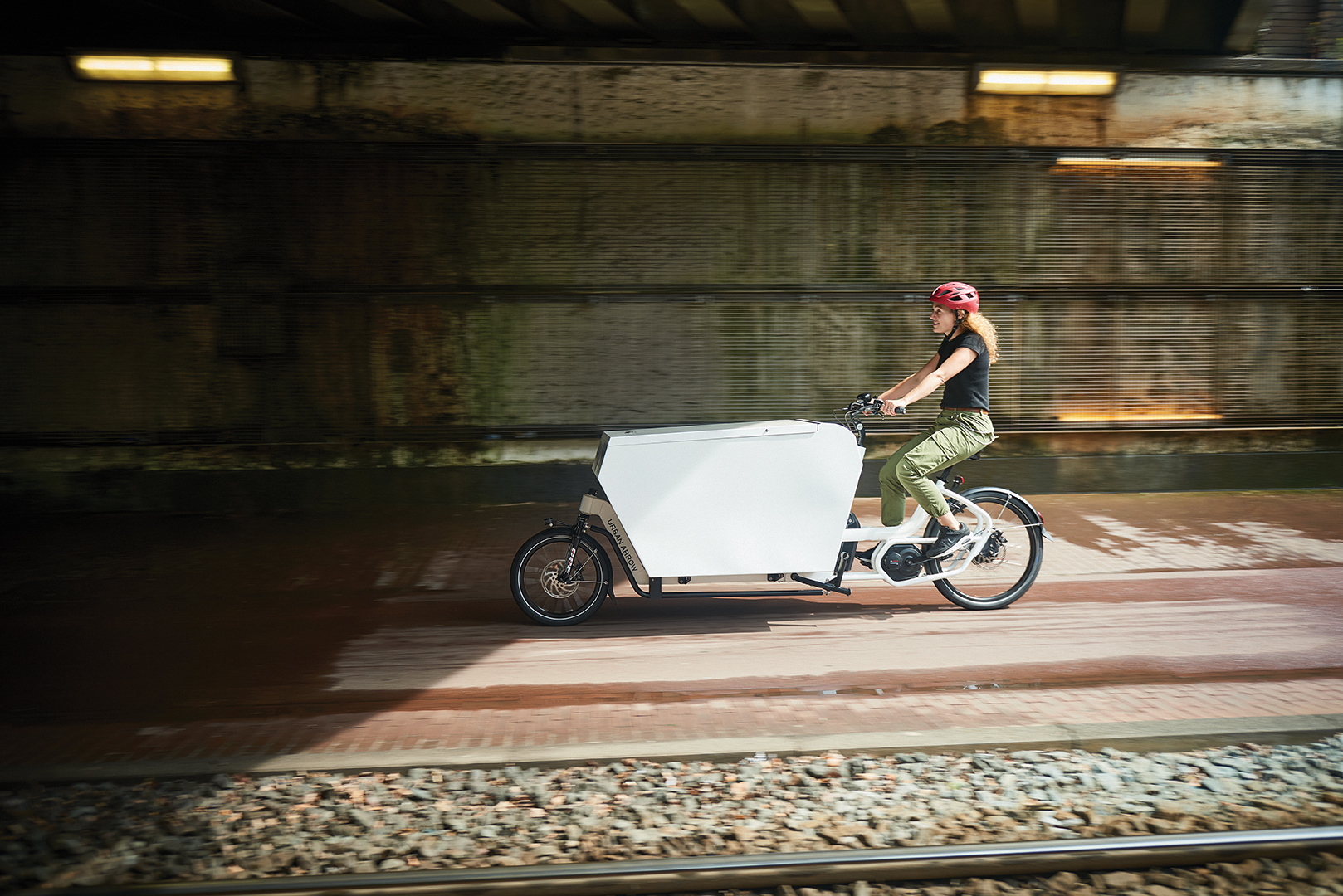 The urban transport revolution
The electric cargo bike is the fastest and most environmentally friendly way of transporting goods in dense urban areas. Our cargo bikes are known for their quality and reliability for over a decade.
Cargo
Takes your business anywhere.
Tender
Three-wheeler that carries a boatload.
Shorty Business
This compact giant has hidden depths.
Up to *50% faster on the last mile
Ride with confidence, park at the doorstep. Our cargo bikes can carry up to 300 kg whilst having just a fraction of the size and footprint of an electric van. Cargo bikes take shorter routes, enabling faster drop-offs and crunching operational costs compared to vans. When time is of the essence the cargo bike has your business covered.
Request a business testride
A proven solution
Cargo bikes are increasingly adopted for a surprisingly large variety of use cases. The solution is proven. If your business is operating in densely populated urban areas, cargo bikes can bring your business to the next level.
Post & parcel
Move your post & parcel from a hub or your store to the consumer. Fast delivery, happy customers.
Service & facility
Buildings, installations and vehicles need service. A cargo bike reaches service locations fast and flexible enabling premium maintenance and troubleshooting.
E-commerce
Ecommerce integrates cargo bikes to optimize the whole customer journey. Ride around, increase brand awareness and directly deliver to your clients doorstep fast and clean.
SME retail
Deliver products to your customer fast and direct from your local store inventory. Provide a better customer experience.
Medical sector
Provide a better service by utilizing the speed and efficiency of the electric cargo bike. Visit patients at home, carry specialist equipment or distribute medicine.
The essential mind shift
At Urban Arrow we see the world is changing and believe cycling logistics will be a fundamental part of the future. With net-zero on both business and government agendas, change is happening. Cities are establishing zero-emission-zones and are redesigning their infrastructure for people. Cargo bikes are the proven solution for urban logistics. People powered, business driven.
Request a business test ride
Frontrunners in the mobility transition
There are a lot of advantages to riding an Urban Arrow. And the Arrow is definitely better than a delivery van.

Asaiah – Absolutely Couriers
All boxes for the Cargo L
Craft
Toploader L
Alu box L
Flightcase L
material
Astraboard & Aluminium
Flightcase L
+ Level
material
Astraboard & Aluminium
Flightcase for Dogs
material
Astraboard & Aluminium