Cargo
Cargo
The agile electric cargo bike for businesses. Fast deliveries, effortless parking.
The go-to electric delivery bike
The Urban Arrow Cargo is the market leader in the electric transport bike segment. The Cargo – available in the sizes L or XL – is a popular delivery bike with both private entrepreneurs and large international companies. Among others, Coolblue, DHL and Getir, have already integrated the delivery bike into their fleet. Become a pioneer within your market and embrace the electric cargo bike for business transport.
A smart investment
Maximum volume at minimum costs. The Urban Arrow Cargo is the electric transport bike for deliveries and services, made for the long-term and frequent use. With a low Total Cost of Ownership, this cargo bike has already won many business hearts. Be prepared for future zero-emission zones and receive subsidies. Save on maintenance and get rid of parking and fuel costs forever. Let's cargo!
Outsmart traffic
Whatever it is you transport, with this electric cargo bike you will never get out the flow. Take the shortest routes, manoeuvre effortlessly through the smallest alleys and park easily right in front of the doorstep. This is your way you get to every corner of the city with ease and reach more destinations in less time.
The latest business stories
A box that fits your needs
Parcels, meals, facility or service. Whatever it is you do or deliver, the Urban Arrow Cargo electric delivery bike offers the solution within your business. With our wide range of accessories and boxes – that can be personalised too – there is always a bike to suit your needs. This makes any job easy to get done.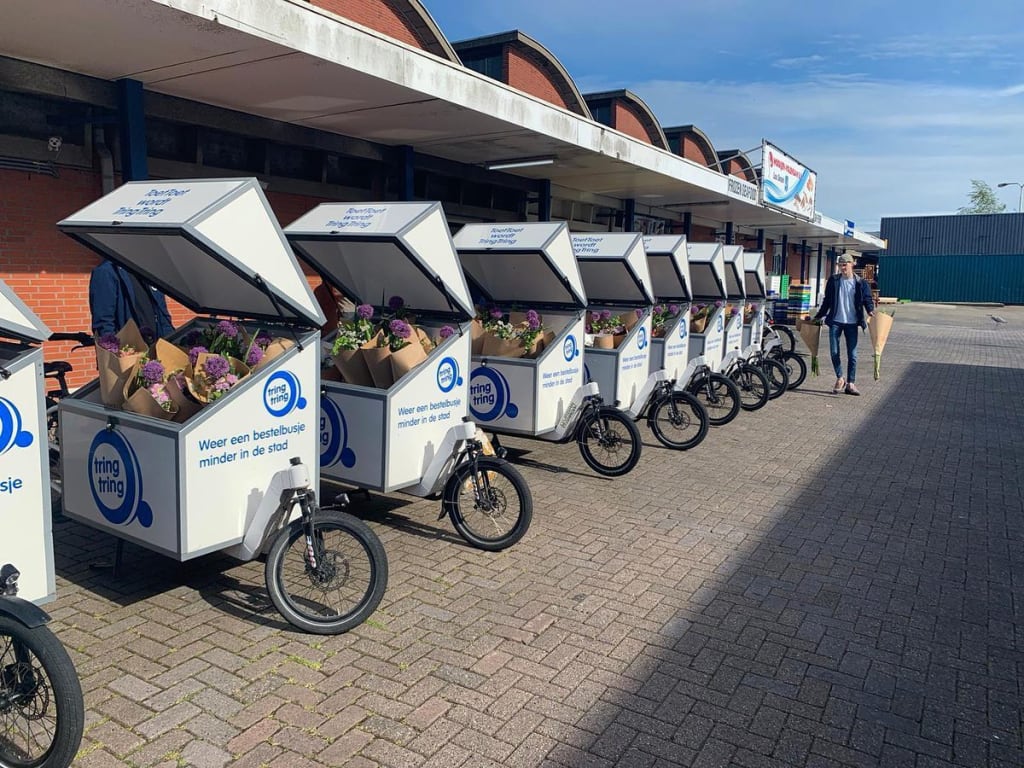 Let's cargo!
Making deliveries has never been easier. Our Cargo is compact and spacious at the same time. Zip through the city quickly and without effort. Save time, forget traffic jams and parking hassle. From your business to your customer's front doorstep in no time.
Specifications – Cargo L & XL
Max. total weight
L: 250kg
XL: 250kg
Weight of the bike (excl. box)
L: 50kg
XL: 52kg
Max. weight rider
L: 125kg
XL: 125kg
Max. speed
L: 25km/u
XL: 25km/u
Avg. range
L: 50km
XL: 50km
Specific questions about the Cargo for business?
Get inspired by our community
Share your Urban Arrow moments with @urbanarrow or #urbanarrow and join our community!