Shorty Raincover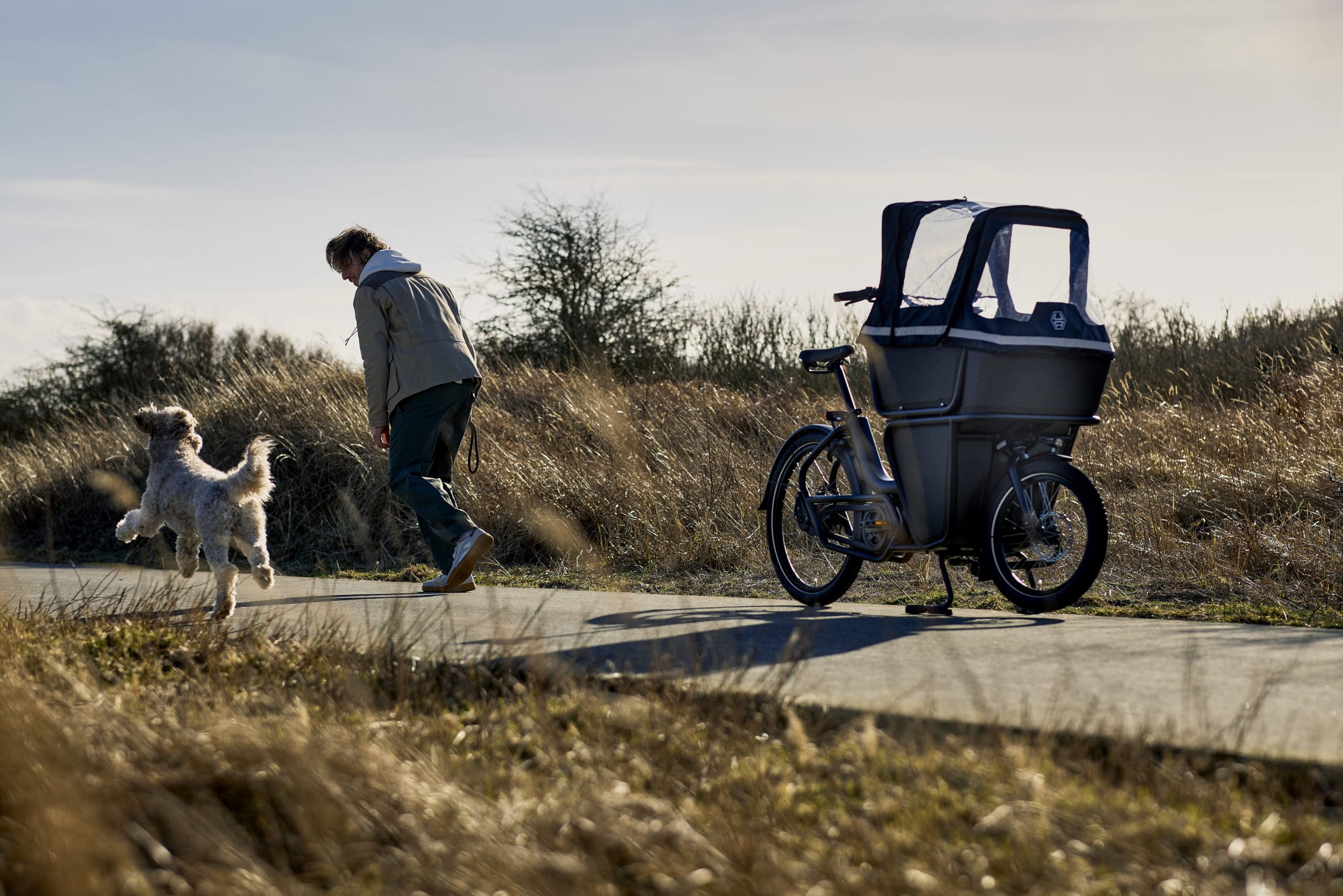 Following the most popular accessory in the Family model series, the Urban Arrow Shorty now also has its own Raincover. With this Raincover the Shorty is ready for a whole new host of possibilities. Obviously the most obvious role for the Raincover is to fully protect the Shorty's box from rain and wind. Whether it's your child, your pet or simply some stuff, under the Shorty Raincover they're all cosy and dry as they travel through town with you.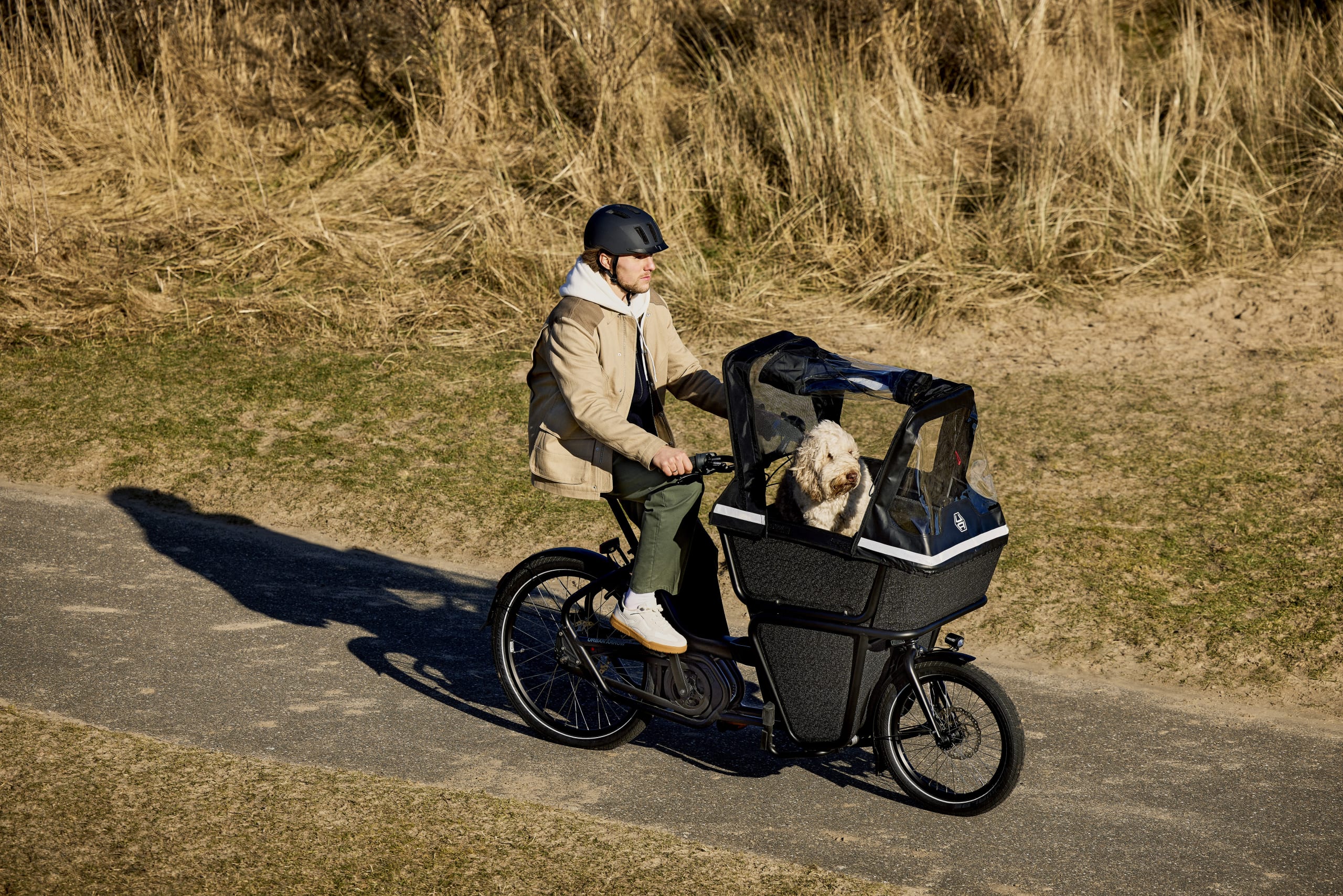 Versatile application
The great thing about the Shorty Raincover is that you can also open the windows on the side if it's not raining, and you can even use the front on its own as a windscreen. That makes the Shorty Raincover one of our most flexible accessories. Of course, that means that it's a valuable asset. We've thought of that too. To prevent theft, you use the special eyelets in the fabric which allow you to secure the Raincover to your bike with a lock (lock itself not included).
Innovation is in our DNA
Urban Arrow has the most extensive range of accessories in the cargo bike market. We are known for constantly refining our products. The result of this constant innovation is that our bikes and accessories match users' wishes more closely all the time. The Shorty Raincover fits well with Urban Arrow's Smart Urban Mobility vision. This accessory allows you to use your Shorty as much as possible and leave the car at home regardless of the weather.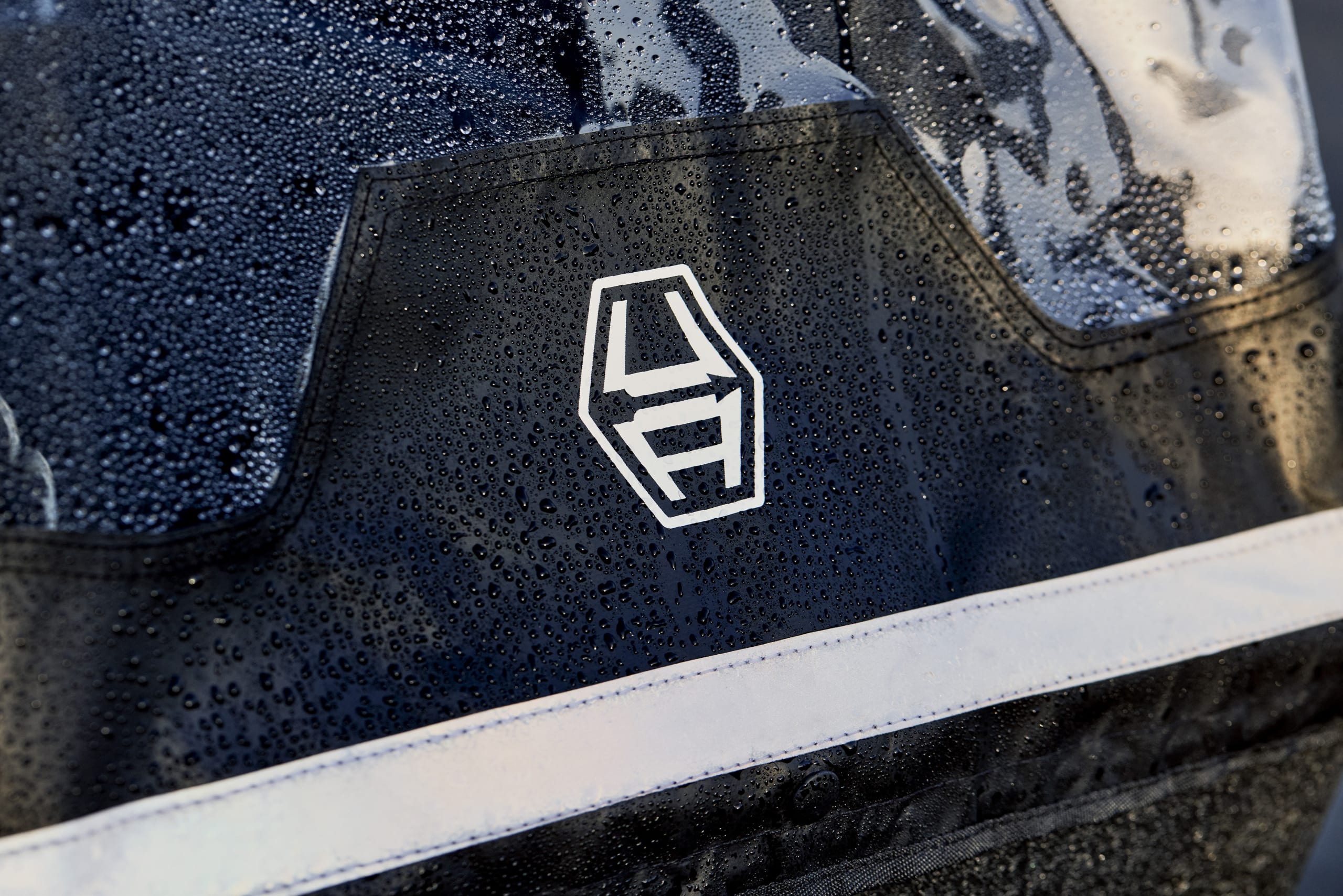 New and improved Poncho
The matching and recently updated Poncho provides the finishing touch. As the rider, you obviously also want to stay dry. You secure the Poncho to the top of the Raincover using the handy velcro strip. The window in the front of the Poncho means that you can always see the display and what is going on in the box in front of you. The Poncho is not only gorgeous and functional, but also fits on the Family Raincover Essential and the Family Raincover Plus.
Discover the Shorty